"When the planes hit the Twin Towers, as far as I know, none of the phone calls from the people on board were messages of hate or revenge – they were all messages of love. If you look for it, I've got a sneaky feeling you'll find that love actually is all around."
Celebrating its 17th birthday this Christmas season, Love Actually remains a beautifully woven series of stories that only Richard Curtis could have created. It has lost none of its charm in the proceeding years. In fact I believe it has got better with age; all except the early noughties fashion that is! But did you know, for instance, that its creator Richard Curtis has not seen the film since the premier in 2003! Or that Thomas Brodie-Sangster who plays the cute school-boy-with-a-crush Sam, turned 30 this year! Here are a few more facts that you might not know about this Christmas staple!
Billy Mack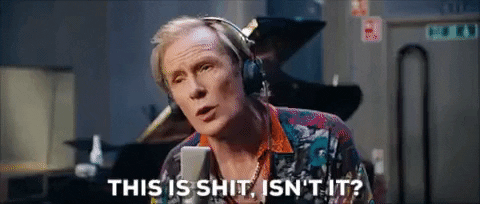 Bill Nighy didn't realise he had auditioned for the film. Instead he thought he was doing a favour for a friend and casting director, when actually it was a ruse to get him in to audition for the part of, the now-legendary, Billy Mack!
Karen and Harry and Mia
What happened to Karen and 'Bad' Harry? Well as we all know now Karen was the proud recipient of a Joni Mitchell CD come Christmas Eve, instead of the gold heart shaped necklace she found in Harry's coat pocket. But surely Harry didn't have an affair with Mia his secretary?
Well, I hate to burst your bubble folks, but the answer comes courtesy of Emma Freud – Richard Curtis's wife. In a live twitter event back in 2015 she confirmed what we just didn't want to be real, "DEFINITELY had an affair. I begged Richard to make it just a flirtation, but no. The whole way." Then pushed as to what happens after we see them reunited at Heathrow in the final scenes of movie, again Emma confirms, "They stay together, but home isn't as happy as it once was."
Extra Fact: It took 12 takes to get the scene where Karen cries, after receiving her gift from 'Bad' Harry!
Mark and Peter and Juliet
We all know about the unrequited love that Mark had for Juliet. We also know how, in a bid to save face, he's always off with her. But far from disliking her she realises when she sees footage of her wedding to Mark's best friend Peter, that he's actually in love with her. Now that the cat's out of the bag Mark turns up at the mews house Peter and Juliet share with a set of giant flash cards. But what you might not know is that the writing on the cards was actually Andrew Lincoln's very own hand!
Lincoln recalls putting pen to cardboard for the film. "It is my handwriting! It's funny, because the art department did it, and then I said, 'Well, can I do it?' because I like to think that my handwriting is really good. Actually, it ended up with me having to sort of trace over the art department's, so it is my handwriting, but with a sort of pencil stencil underneath."
Rufus
You guessed it, but you might not believe it… Rufus was always an angel! The character played by Rowan Atkinson seemed to have a nack for being in the right place at the right time; the over enthusiastic jewellery salesman in Selfridges, and the dude with the lost boarding pass at Heathrow airport. There was talk of him evaporating after the latter, helping Sam to get to see his 'girlfriend' before she leaves for America, but Curtis decided that that was a level of supernatural that the movie didn't require. Instead it was up to the audience to decide who or what he is.
Extra Fact: Simon Pegg originally auditioned for Rufus, but was pipped at the post by Richard Curtis's long-term friend and old uni bud Rowan Atkinson.
Colin
How can we ever forget the faux pas that Colin makes when he's a waiter at Juliet and Peter's wedding? But what, I'm sure, none of you will know is that that scene was originally destined for another movie and another actor altogether.
Almost 10 years previously Curtis had written the scene for Four Weddings and a Funeral, also starring Hugh Grant as the hapless Charles, but didn't use it. In it Charles flirts with a woman at a wedding by mocking the terrible catering, only to discover that she is the caterer! Fast forward to 2003, and the brilliant Chris Marshall and Julia Davis make the scene entirely their own!
Extra Fact: Richard Curtis admits that some drafts of the Love Actually script still had Charles's name on portions of the scene.
Natalie
There were only a handful of characters that Curtis wrote specifically with the actors who played them in mind. These were, brother and sister David (Hugh Grant) and Karen (Emma Thompson) and one other… Natalie (Martine McCutcheon) David's love interest. Curtis was so certain that she was right for the part – after her roles as Eliza Dootlittle in My Fair Lady and as Tiffany Mitchell in Eastenders – that in early the drafts of the script it had her name on it. When she finally got to audition for the part, Curtis removed her name from the script and changed it to Natalie "so she wouldn't get cocky."
And finally…
Originally Richard Curtis has planned 14 love stories in the film! One of the scenes shot, but cut for time reasons, was a storyline that followed home a school headmistress – played by the incredible Frances de la Tour – revealing her long-time commitment to her lesbian partner.
"Love, Actually, Is All Around."